Mesa Verde Musings
Posted by Leslie Garcia on
  Who Am I? I would like to introduce myself. My name is Leslie Garcia, owner operator of mesaverdesouthwest.com. I was born and raised in Gallup, New Mexico, USA. I have worked in this industry for almost four decades. My parents started this business as Native American Jewelry wholesalers in the 1970s. During one of their selling trips, they were asked by Sears to move into their local stores in Tucson. So, in 1997 we moved to Tucson, Arizona where we got our start in local department stores and set up concessions inside JCPenney, Sears and Robinson May and eventually...
Posted by Leslie Garcia on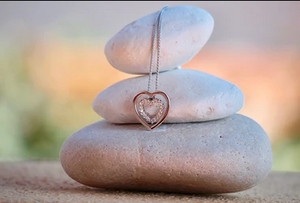 Many people are now aware that Native American Jewelry is a welcome option to mass produced designer brands. It's an affordable, wearable form of artwork not found at Tiffany's or Zales for example. Currently, in general, Native American jewelry consists of stone work using sterling silver as a medium. Before America was colonized, Native Americans used to make fairly simple jewelry which included pendants, earrings and beads. As technology has advanced, the art of metal jewelry blossomed. By the time the colonials arrived, the Natives were making intricate pieces of jewelry and using a variety of stones to beautify...
Posted by Leslie Garcia on
  Mesa Verde Traders Women's Jewelry Mesa Verde Traders offers beautiful women's jewelry of all types and styles. There is something for every woman at Mesa Verde Traders, from those who love eclectic, edgy pieces to those looking for jewelry steeped in centuries of tradition. What Types of Women's Jewelry Does Mesa Verde Traders Offer? Mesa Verde Traders takes pride in our beautiful selection of quality women's jewelry. We offer handmade Native American-inspired pieces that speak to the deepest level of a woman's spirit. From our lovely Dry Creek turquoise rings to sterling silver bands for a perfect wedding or...
Posted by Leslie Garcia on
Posted on August 28, 2014 Share   DRY CREEK TURQUOISE Reprinted from Rockhound Gazette, December 2000   Also knows as "White Turquoise"or "Sacred Buffalo Turquoise", Dry Creek Turquoise has a characteristic white or very pale blue color with brown flecks in it almost like confetti. Because white turquoise is as rare as the white buffalo, it is sometimes referred to as Sacred Buffalo Turquoise. White turquoise was found in the Dry Creek Mine near Battle Mountain, Nevada. The mine is closed. This stone is very rare and collectible. When discovered in the Dry Creek Mine (Note: not it's name today)...
Posted by Leslie Garcia on
  It isn't often that we see things related to our business plastered all over the news media. That's why, when we saw Kim and Kanye (a.k.a. Kimye) wearing matching jackets emblazoned with thunderbirds, we got excited. Apparently the jacket's designer, Wes Lang, has a slight obsession with Native Americans. However, it isn't clear if the symbol has any special meaning for the couple. We do know that the thunderbird is one of the better-known Native American symbols. While there are many variations of the story of the thunderbird, the one most likely to be fitting for the couple is...
---